Summer Guest Post Series
Today I am happy to introduce Lori from Lori's Culinary Creations.
Let's see what delicious treat she has for us …
●●● ●●●    ●●● ●●●    ●●● ●●●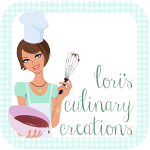 Ahhh summer! When the weather heats up we all head outdoors, thankful not to be cooped up inside while the snow falls outside. Now is the time to dust off the patio set and break out the plasti-ware for outdoor eating. When the temps inch upward, more cool summer salads come out of my kitchen.
This recipe for roasted beets with goat cheese on greens was inspired by a salad I had at Cat Cora's Kitchen at the Salt Lake Airport. I just loved it and wanted to create my own version of this. Beets are a common ingredient in salads, and you can also serve them as a side dish. They are also high in complex carbohydrates and low in fat. By mixing them with goat cheese, blueberries and fresh spring greens, I achieved a result that was a refreshing and mixded with a tangy lime dressing it was a perfect  dinner on the patio.


Ingredients for the Salad
3 beets cut to bite sized pieces, roasted (recipe follows)
1/2 cup sliced almonds, toasted
6 cups Spring Green Lettuce Mix
1/2 cup fresh blueberries
3 ounces goat cheese
To roast the beets:
Preheat the oven to 375°. In an 8-inch square nonreactive baking dish, toss the beets with the garlic, lemon juice, lemon zest, oil, and sugar. Season with salt and pepper and spread the beets in a single layer. Spray an 8-inch piece of parchment paper lightly with olive oil cooking spray and set it oiled-side down on the beets. Cover tightly with foil and roast, shaking the pan occasionally, for about 40 minutes, until the beets are tender. Chill for an hour in the fridge. You can do this a day ahead if you like.
To toast the almonds:
Put 1 Tablespoon coconut oil in a small saucepan and heat to medium heat. Add the almonds and toast until the almonds are a darker brown and you get a nice aroma of almond. Set aside.
Ingredients for the Dressing
1 fresh mango, chopped
juice from 2 medium limes
1 teaspoon olive oil
1 clove garlic, minced
1/2 teaspoon crushed red pepper flakes (or more if you like the heat)
1/8 cup fresh cilantro leaves, chopped


Directions
For the dressing, place all ingredients in a food processor and blend until smooth, but still slightly thick. You do not want this really runny and the mango should keep it at a thicker consistency. Chill in the refrigerator at least two hours.

Now that the beets are roasted, the almonds toasted, the dressing made and all has been chilled, it's time to put the salad together!  In a large bowl, place the spring greens. Add the beets, blueberries, goat cheese and sprinkle the top with the toasted, sliced almonds. Serve to your guests with some crostini and a glass of light white wine.  
Lori started blogging in 2010 to share photos, thoughts and life events with family and friends. It all changed one day with hubby suggested "why don't you post your recipes?" And Lori's Culinary Creations was born! Lori's blog focuses on her adventures (and mis-adventures) in the kitchen and helping the everyday cook find his or her own adventure by putting a twist on tried and true recipes. 
My Links